The Week in Movie News: Robert Pattinson Might Be the New Batman, Chris Rock is Rebooting 'Saw' and more
Fri, 17 May 2019 22:18:17 GMT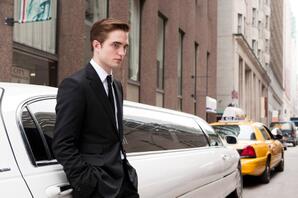 Need a quick recap of the past week in movie news? Here are the highlights: BIG NEWS Robert Pattinson might be the new Batman: He's done the Harry Potter and Twilight movie franchises, and now former teen heartthrob Robert Pattinson is possibly headed to the DC universe. Variety reported the actor is near a deal to take over the role of Bruce Wayne, a.k.a. Batman, in Matt Reeves' The Batman. The Hollywood Reporter claimed he's just the frontrunner, though, while...
Today in Movie Culture: Taron Egerton and Elton John 'Rocketman' Duet at Cannes, 'John Wick: Chapter 3' Director Commentary and More
Fri, 17 May 2019 21:46:09 GMT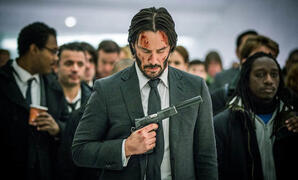 Here are a bunch of little bites to satisfy your hunger for movie culture: Music Performance of the Day: Rocketman, which you can see early this weekend, premiered at the Cannes Film Festival this week to a standing ovation and rave reviews. Following the first screening, star Taron Egerton performed a duet of the title song with Elton John, whom he portrays in the musical biopic: Fan Art of the Day: Even before the first screenings were guaranteeing...
'The Secret Life of Pets 2': Here's How To Be The First To See The Movie 2 Weeks Early
Fri, 17 May 2019 17:00:00 GMT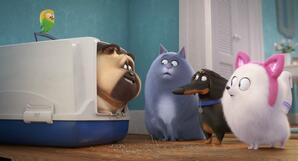 Calling all pet lovers! And movie lovers! And especially pet-movie lovers! Fandango is giving you early access to watch The Secret Life of Pets 2 on May 25, two weeks before the family comedy opens wide in theaters on June 7. To see where, exactly, the film will be screening early near you -- and to get your tickets now -- check out our Early Access page by clicking here. This new chapter explores the emotional lives of our pets, the deep bond between them and...
Today in Movie Culture: 'John Wick' Recap, the Probability of the Plot of 'Avengers: Endgame' and More
Thu, 16 May 2019 18:36:58 GMT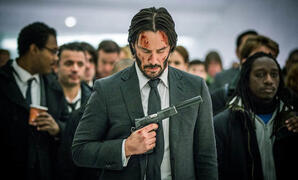 Here are a bunch of little bites to satisfy your hunger for movie culture: Franchise Recap of the Day: John Wick: Chapter 3 - Parabellum opens in theaters this weekend. Haven't seen the first two installments? Or, maybe you've forgotten what happened in those movies? Don't fret, because Birth.Movies.Death has created a couple of recaps, one breaking down the events of 2014's John Wick and the other reminding us what happened previously, in the first...
'Aladdin' Teases a Fabulous Musical Number Led by Will Smith; Here's Everything We Know
Thu, 16 May 2019 17:08:13 GMT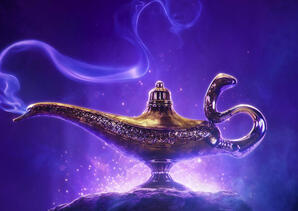 Disney's live-action adaptations of their animated classics are serious business. Even this year's Christopher Robin quietly grossed more than $200 million worldwide. There are many more to come, including four features arriving in 2019 alone: Dumbo, Aladdin, The Lion King and Lady and the Tramp, the last of which hits the new streaming service Disney+ later in the year. Aladdin is sure to be huge, as the 1992 animated version is considered a favorite among all Disney's...
How the New Child's Play Is Different
Thu, 16 May 2019 15:00:00 GMT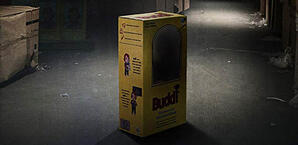 If you're on the tech-is-terrifying train, the new reboot of Child's Play is coming to reinforce all your worst fears. The film's creators have been tightlipped about this new take on the franchise, choosing to leak only bits and pieces of the story and characters to get fans accustomed to a few significant changes and updates. But the casting of Aubrey Plaza and Brian Tyree Henry in key roles as Karen Barclay and Detective Mike has been enough to drum up excitement that the...
Angelina Jolie Returns as 'Maleficent: Mistress of Evil' in First Trailer; Here's Everything We Know
Tue, 14 May 2019 18:16:29 GMT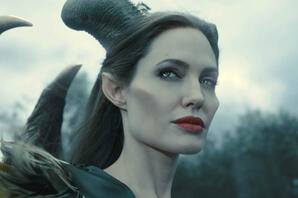 Five years after the release of the hugely successful Maleficent, Disney's live-action retelling of the Sleeping Beauty story from the villain's point of view, a sequel is on the way. Angelina Jolie reprises her role as the titular fairy for the follow-up, which is called Maleficent: Mistress of Evil, as the misunderstood character's origin story continues. The first teaser reveals familiar allies and new adversaries for Maleficent many years since the events of the first...
How To Watch 'Rocketman' In Theaters 2 Weeks Early
Tue, 14 May 2019 17:00:00 GMT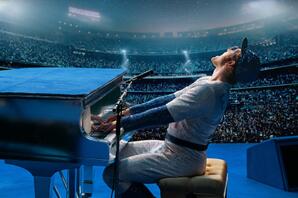 It's the summer movie everyone is buzzing about, and now you get to be among the very first to see Rocketman in theaters when Fandango hosts Early Access screenings of the film on May 18th, two weeks before it officially hits theaters on May 31st. Tickets are on sale right now at Fandango for an Early Access screening of Rocketman, an epic musical fantasy about the uncensored human story of Elton John's breakthrough years, starring Taron Egerton as Elton, Jamie...
Exclusive 'A Dog's Journey' Featurette: Joy of Dogs, As Explained By Humans
Tue, 14 May 2019 17:00:00 GMT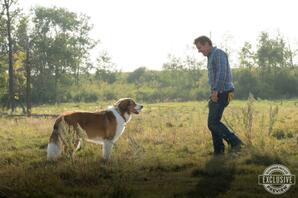 Dogs have become best friends to countless people throughout the world. They also guard and protect humans, with whom they often form a special relationship. In the new family adventure A Dog's Journey, we follow one loyal dog in particular and see the wonderful effect upon owner Ethan (Dennis Quaid) and his family. In our exclusive featurette, we hear from director Gail Mancuso and the movie's human stars, including Dennis Quaid, Marg Helgenberger, Betty Gilpin, Abby Ryder Fortson,...