The Week in Movie Trailers: Kristen Stewart in 'Seberg,' Scooby-Doo in 'Scoob!' and More
Sat, 16 Nov 2019 00:30:55 GMT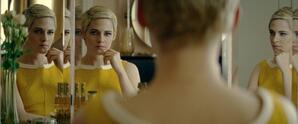 MUST-WATCH TRAILERS Seberg showcases two actresses in one: Just as Charlie's Angels is hitting theaters, Amazon Studios released the first trailer for another Kristen Stewart movie called Seberg. This one stars Stewart as fellow actress Jean Seberg, who used her celebrity clout to support the Black Panther Party, which made her a target for FBI surveillance. Watch the spot below and see the movie in theaters on December 13. Scoob! teases the Scooby gang's...
The Week in Movie News: DC's 'Black Adam' Set for 2021, 'The Little Mermaid' Finds Its Prince Eric and More
Sat, 16 Nov 2019 00:24:41 GMT Need a quick recap of the past week in movie news? Here are the highlights: Black Adam confirmed for 2021 release: More than a decade since Dwayne Johnson first became linked to the role of DC Comics antihero Black Adam, the actor confirms the start of production on a solo movie for the character, who is a well-known Shazam foe. Warner Bros. will release Black Adam in U.S. theaters on December 22, 2021. Patrick Wilson to return in Aquaman 2: Speaking of DC superhero...
Watch Exclusive 'Ford v Ferrari' Featurette: Legendary V8
Thu, 14 Nov 2019 18:00:00 GMT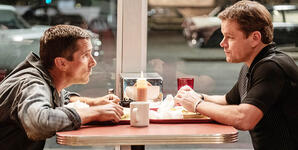 Legendary automobile designer Carroll Shelby (Matt Damon) teams up with legendary race-car driver Ken Miles (Christian Bale) to defeat an epic foe, as brought to thrilling life in Ford v Ferrari. Based on a true story, the dramatic thriller unfolds primarily through the keen eyes of the designer and the driver as they prepare under deadline pressure for a 24-hour endurance contest, pitting the Ford Motor Company, guided by Henry Ford II (Tracy Letts) and Lee Iacocca (Jon Bernthal), against...
Know Before You Go: 'Charlie's Angels'
Tue, 12 Nov 2019 21:10:57 GMT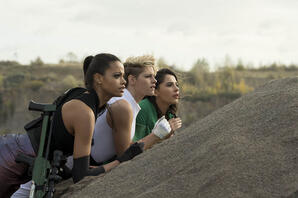 Good morning, Angels fans — Charlie's Angels fans, that is. The iconic television and movie franchise about women detectives is heading to the big screen once again, this time with a whole new cast of crime-fighting ladies and all new stakes to challenge them on a more epic scale. Don't call it a reboot, though, because the Angels have been here for years. And this version of the franchise is actually still connected to the old. How is it more of the same while also being...
Next 3 Suspense Thrillers: 'Black Christmas,' 'Underwater,' 'The Turning'
Mon, 11 Nov 2019 16:00:00 GMT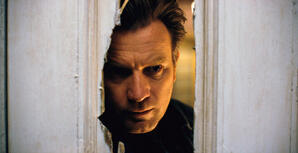 Ewan McGregor stars in Doctor Sleep as Dan Torrance, all grown up from the terrifying experiences of his youth, but not quite ready for the horrors to come when he and young Abra Stone (Kyliegh Curran) encounter the evil Rose the Hat (Rebecca Ferguson) and her followers. Director Mike Flanagan freely adapted Stephen King's novel, a sequel to the latter's classic The Shining, giving the new film surprising new twists and turns. Best seen on the big screen, Doctor Sleep will leave...
The Week in Movie Trailers: 'The Invisible Man,' Pixar's 'Soul,' 'Bad Boys for Life' and More
Fri, 08 Nov 2019 22:53:09 GMT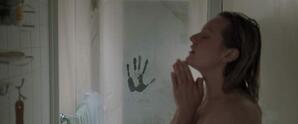 MUST-WATCH TRAILERS The Invisible Man must be seen: Elisabeth Moss stars in the first trailer for The Invisible Man. This new take on a classic story, which is produced by Blumhouse and written and directed by Leigh Whannell (Insidious: Chapter 3), puts a #metoo spin on the horrors of being watched by an unseen stalker. Check out the spot below and see the movie in theaters on February 28, 2020. Soul teases an existentialist Pixar: Disney released the first trailer...
The Week in Movie News: Colin Farrell is The Penguin for 'The Batman,' 'Fantastic Beasts' Goes to Brazil and More
Fri, 08 Nov 2019 22:43:18 GMT Need a quick recap of the past week in movie news? Here are the highlights: The Batman casts Colin Farrell and Andy Serkis: Almost 20 years after playing the Marvel comic book villain Bullseye in Daredevil, Colin Farrell could be DC's The Penguin in The Batman. Deadline reports the actor is in talks to play the baddie opposite Robert Pattinson's Caped Crusader. And they could be joined in the movie by Andy Serkis as Bruce Wayne's butler Alfred Pennyworth,...
Know Before You Go: 'Frozen 2'
Fri, 08 Nov 2019 17:00:00 GMT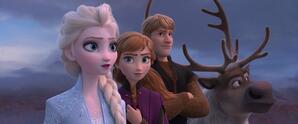 Six years after everything changed for Disney and for families all around the world, the phenomenon of Frozen is back. Princess Anna, Queen Elsa, Kristoff, Sven and the lovable snowman Olaf are ready to return to the big screen for another feature-length adventure as one of the most anticipated sequels ever, Frozen 2, finally arrives in theaters this fall. What's in store for the gang from Arendelle? The Frozen follow-up looks to tell a much bigger and...
Exclusive: See 'SCOOB!' Images Now
Thu, 07 Nov 2019 20:00:00 GMT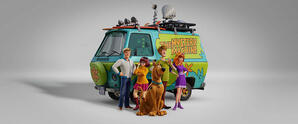 An immortal Great Dane is heading to the big screen with his friends in Scoob!, an all-new animated adventure. Loving, loyal and very, very friendly, the dog called Scooby-Doo is known as the comic companion to teenage friends who solve spooky mysteries. But how did he first become involved with the teens? And what was their biggest, most challenging mystery to solve? We'll learn the answers in Scoob!. We'll see Scooby and Shaggy meet, join the intrepid young detectives Fred, Velma...